To trace the history of the

Miller Nissan Story

we must go all the way back to the 1940s. A young man named Ted Miller was a Bridgeport City bus driver earning $18 per week. It was just after the war and it was very difficult for people to find cars. Ted had a good friend that owned a used car lot. When a bus passenger asked Ted if he knew anywhere to get a car, he would send them to his friends used car lot. The used car manager would then give Ted $25 for every referral he sent. (The original Bird Dog!) Ted was able to make more money in one referral than in an entire week of driving a bus. This was a "light-bulb" moment for Ted Miller.
After a few months of referrals the Used Car Manager realized that people loved and trusted Ted Miller. He soon asked Ted if he would come to work for him full time. He worked on the used car lot for years and he was very successful. Eventually he earned an opportunity to become a partner at a used car store.
In 1944, I (Paul Miller) was born into this world with car blood running through my veins. As a teenager I would join my father on the lot and wash all the cars for him. I would watch the mechanics and learn how to repair the cars. My brother and I would hear a car passing by and be able to identify the car from just the sound of the engine. From father to son the passion and love for the car business was burning bright.
After school and Army service I returned home and got my first job selling used cars. I was a shy young man but I worked hard to learn the selling process and everything I could about the car business. In just a few short years I became the used car buyer and the number one salesman.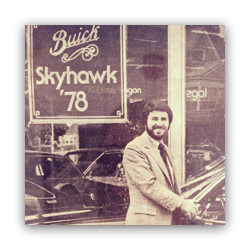 In 1964, the Miller Family purchased our first new car franchise. It was a beautiful Buick Dealership on Kings Highway in Fairfield. At that time the dealership was only selling 150-175 new Buicks per year. Within the first full year of Miller Buick, the company sold 700 new cars. The following year we sold 900 and then 1000 the year after. We eventually became a 1500 car Buick store. One of the Northeast's largest and most respected Buick dealerships. Miller Buick was a member of the Buick Select 60 Group year after year.
The recipe for success was simple. Miller Buick was founded on honesty, integrity and pride in customer service. (There are still some elderly Buick customers that will stop by the dealership and tell stories of how honest and respected Ted Miller was. He was a man of his word.) These principles have guided our family and the dealership since then.
In 1981, my father Ted passed away leaving me in charge of the family business and in charge of carrying on the tradition at the age of 37. This was a life changing moment for me. I was primarily an assistant sales manager at the time. I rose to the occasion by remembering what got my father this far in the car business. I remembered the hard work, the honesty and integrity, and the passion for the product and the customer that my father taught me.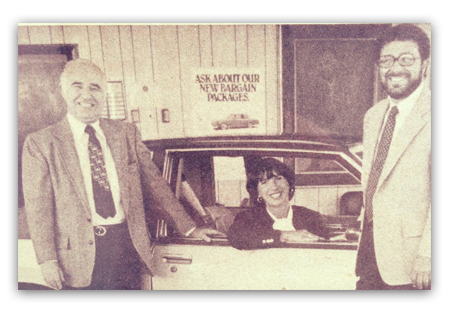 Six years after I became the dealer I decided it was time to grow. In 1987, I wrote a letter to Ford Motor Company about opening a Ford Dealership in Fairfield. Ford was very impressed with the Miller reputation for customer service and the Buick success story so they awarded us with a Ford Franchise.
The Miller Family of Dealerships continued to grow and thrive for the next decade. We were thrilled to add Nissan and become Paul Miller Nissan in 1995.
I was proud to have my eldest son Gregg share my passion and join the business in 1989 and then my youngest son Kyle join us in 2001. They remember their grandfather well and are thrilled to bring the Miller reputation and legacy into the third generation.
Our family business has lasted for 40 years on one simple principle. We have never lost sight of how important a satisfied customer is to a business. I still greet customers daily and take every phone call from any customer who calls me.
My success and the success of the dealership would have never been had I not had hundreds of talented, caring and hardworking people surrounding me. It has been a pleasure growing with so many special people who have made myself, and my family business what it is today. (Stop by and ask me sometime and I will give you the names of some of the people who were fundamental in building this tradition.)
As we enter our third generation with the Nissan Brand, I feel it is crucial now, more than ever, to remember the principals that have gotten my family and I this far. If we serve the customer with the honesty and integrity that Ted Miller showed then I know my children's children will be able to build upon this awesome tradition.